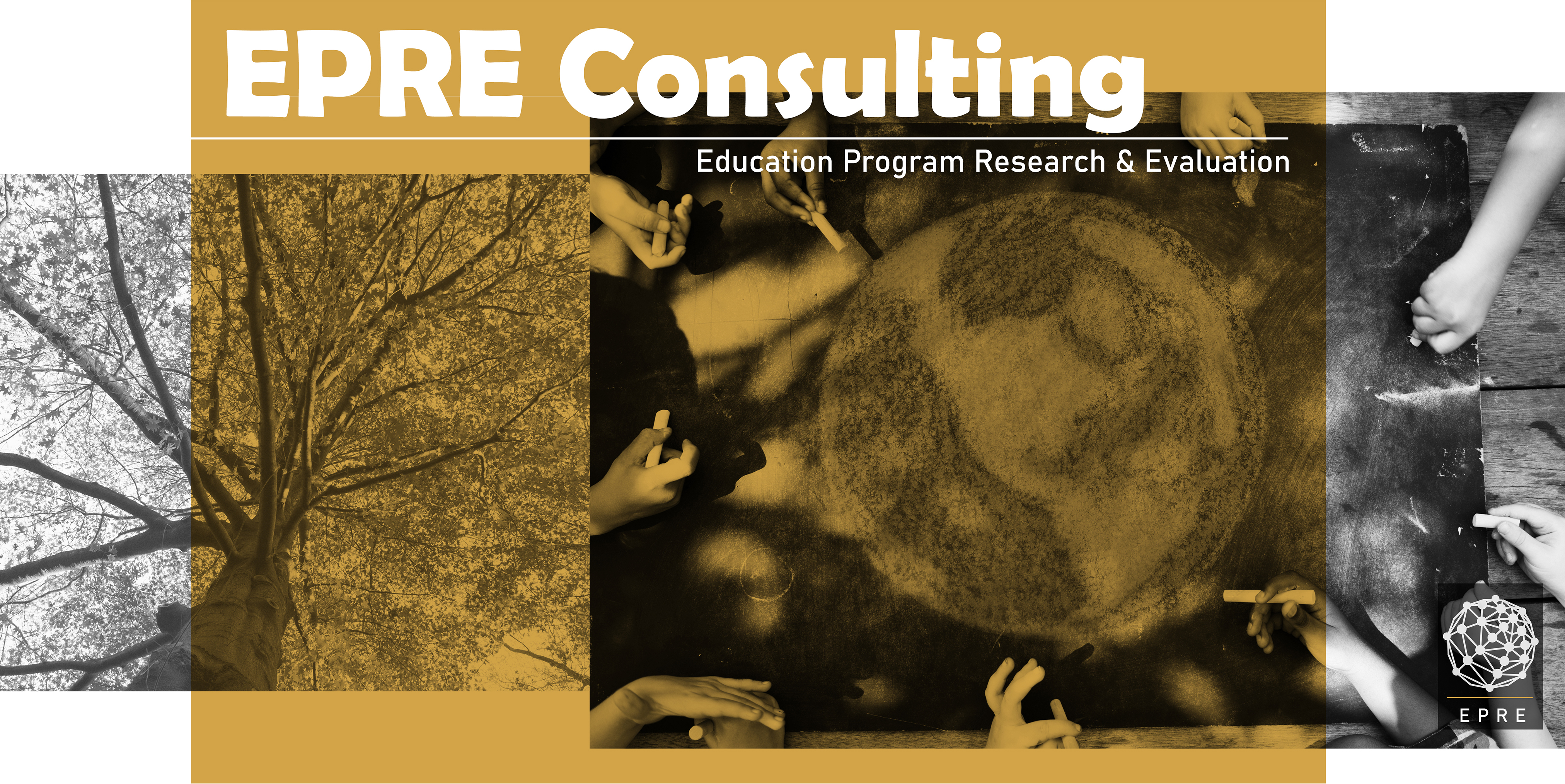 Welcome to EPRE Consulting
EPRE: Educational Programs Research & Evaluation
Robert Petrulis, Ph.D.


Expert evaluation and research services
Evaluation planning
Program evaluation
Research design
Data analysis
Questionnaires and surveys
Individual and focus group interviews
Grant proposal writing assistance
More
About EPRE Consulting
Robert Petrulis, Ph.D. is the principal consultant at EPRE Consulting. With more than 20 years' experience as an evaluator, researcher, and teacher, he has worked with educational leaders and stakeholders in colleges, universities and schools to promote positive, evidence-based change in education. Click here to go to Dr Petrulis's CV, and here to see his LinkedIn profile.


Contact Information
Here is the contact information to explore ways in which these evaluation and consulting services could benefit your organization.

Robert Petrulis, Ph.D.
Phone 803.718.4200
Email Robert.Petrulis@EPREconsulting.com



Copyright 2022, Robert Petrulis. All rights reserved.